Exclusive Private balloon in Tuscany
Your ultimate experience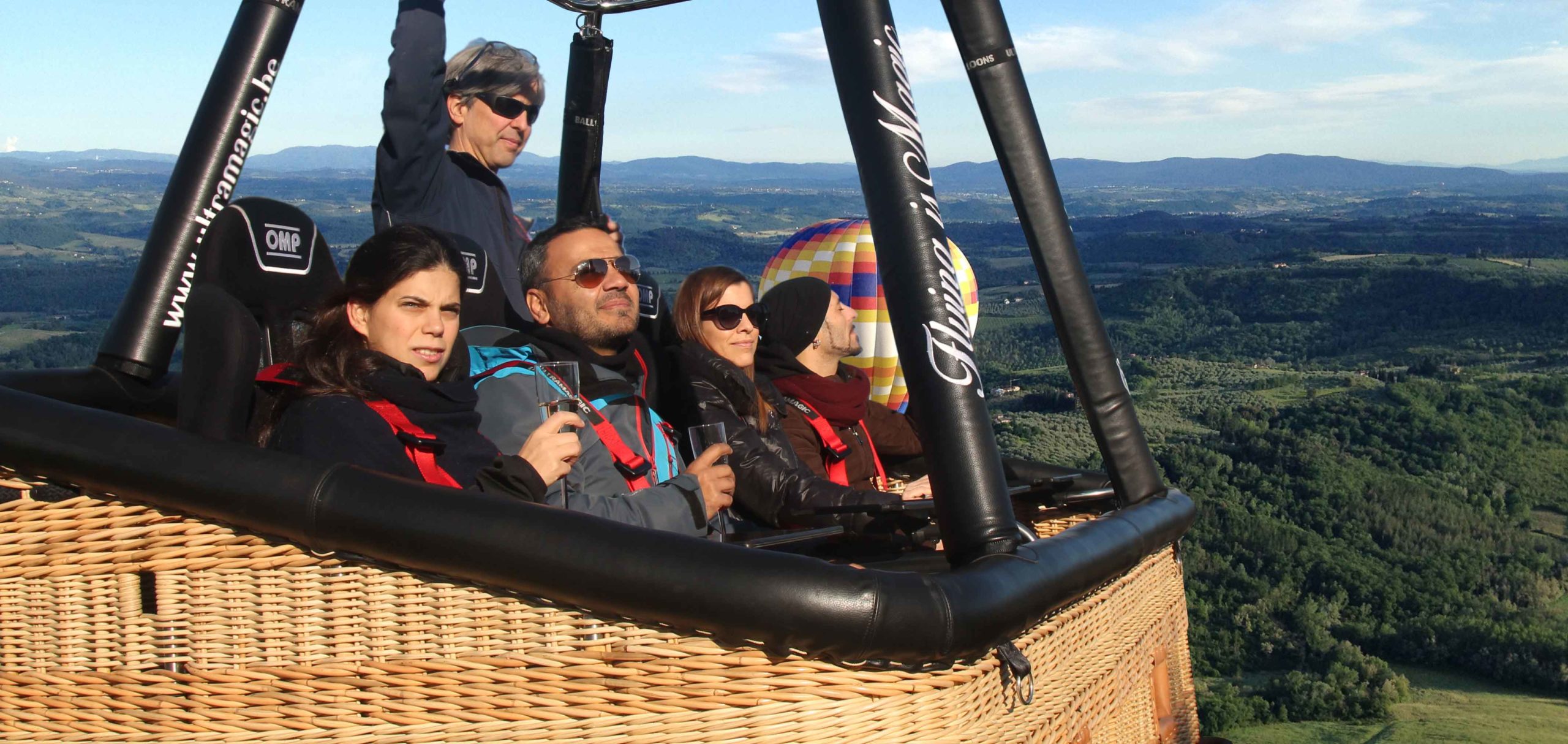 Exclusive Private Vista Flight.
The Vista basket offers amazing unrestricted views with all passengers comfortably seated enjoying the scenery while having a nice glass of Prosecco. Enjoy the ultimate luxury and comfort, the Vista basket provides maximum security and protection for both passengers and pilot.
We are the first and only Company in Italy operating hot-air balloon flights with this exclusive Vista basket. Furthermore the Vista balloon basket is the only of this type in the world for seated hot air balloon flights and has been comprehensively tested and is fully EASA Type Certified.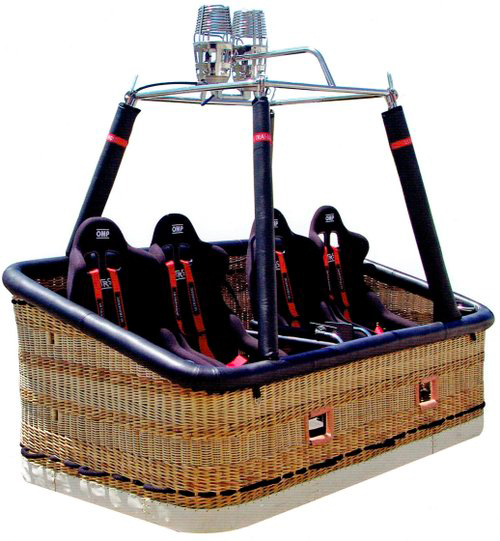 The ultimate view basket with integrated comfortable luxury seating and in-flight service facility.
Four seats for passengers accommodation, including individual foldable trays and full seat harnesses.
The basket front wall has been lowered to offer easy access and optimum view (Vista!) for the passengers.
Each seat is equipped with a waist restraint harness to the basket structure.
In normal conditions pilot (and one crew, if present) stand at the centre of the basket, behind the seats.
We fly over the Tuscan countryside for one hour in a private balloon comfortably seated enjoying the scenery while having a nice glass of Prosecco. After landing you will be served a full Tuscany Ballooning breakfast with select local produce, a picnic at the landing field.
TARIFF
Max. capacity of the Vista basket is 4 passengers. In case of more pax. Please do contact us at  tuscanyballooning@gmail.com
The service Includes pickup and drop-off from your accommodation in Florence city (or Siena) with private driver and Mercedes car or van.
For transfer from and to accommodation located outside Florence city perimeter a supplement may apply, please contact us for a detailed quote.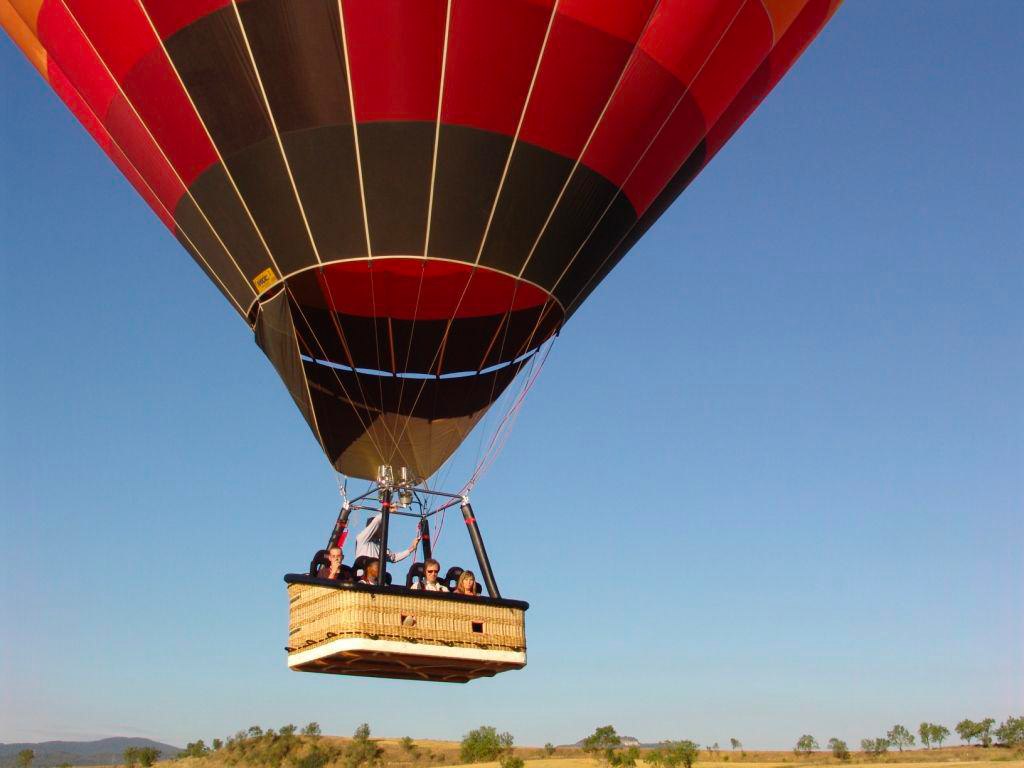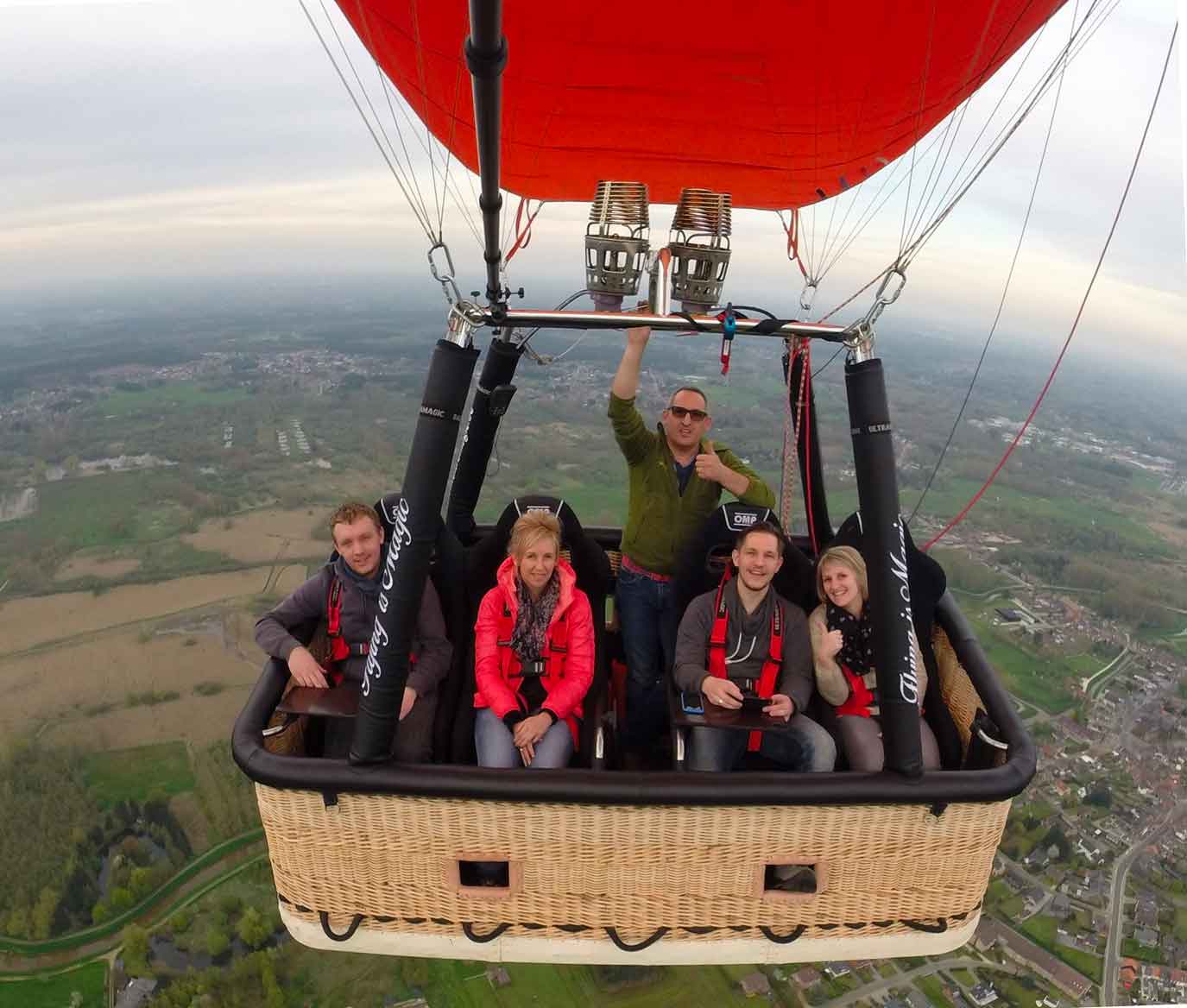 RESERVATION 
To reserve your flight, to check available dates and any further questions about booking your balloon flight please send us a message via the Form below. Please do provide Name and E-mail address, contact mobile phone, Date of flight and alternative dates, Number of passengers, Accommodation Name/location and address, and any preferences. We will email you upon receipt.
Flights are once daily and only in the early morning. We have scheduled flights taking off from the fields in the Chianti hills 25 min. South of Florence. Meeting point conveniently located along the main road from Florence to Siena.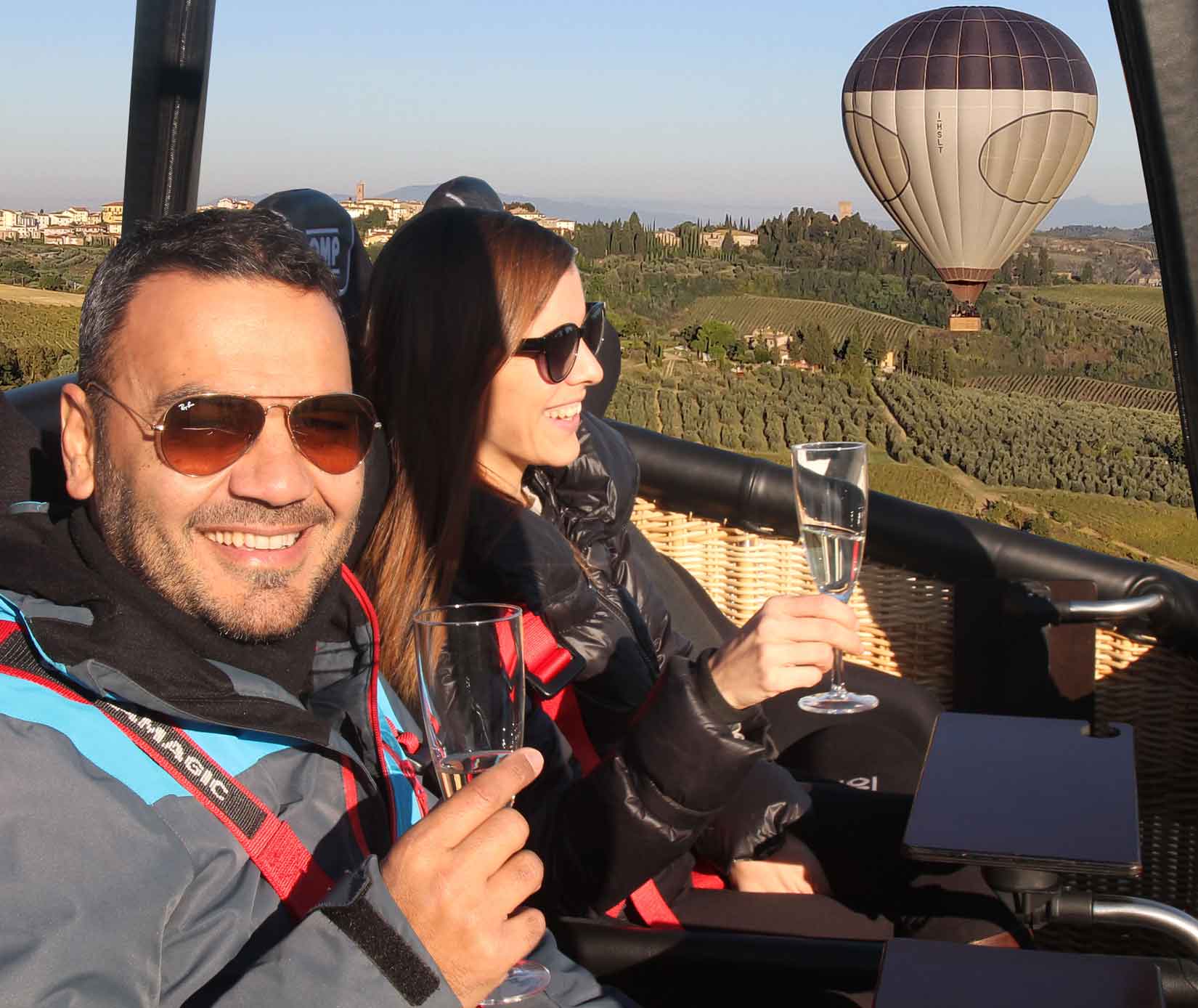 To Reserve your flight
please fill in the following Form >>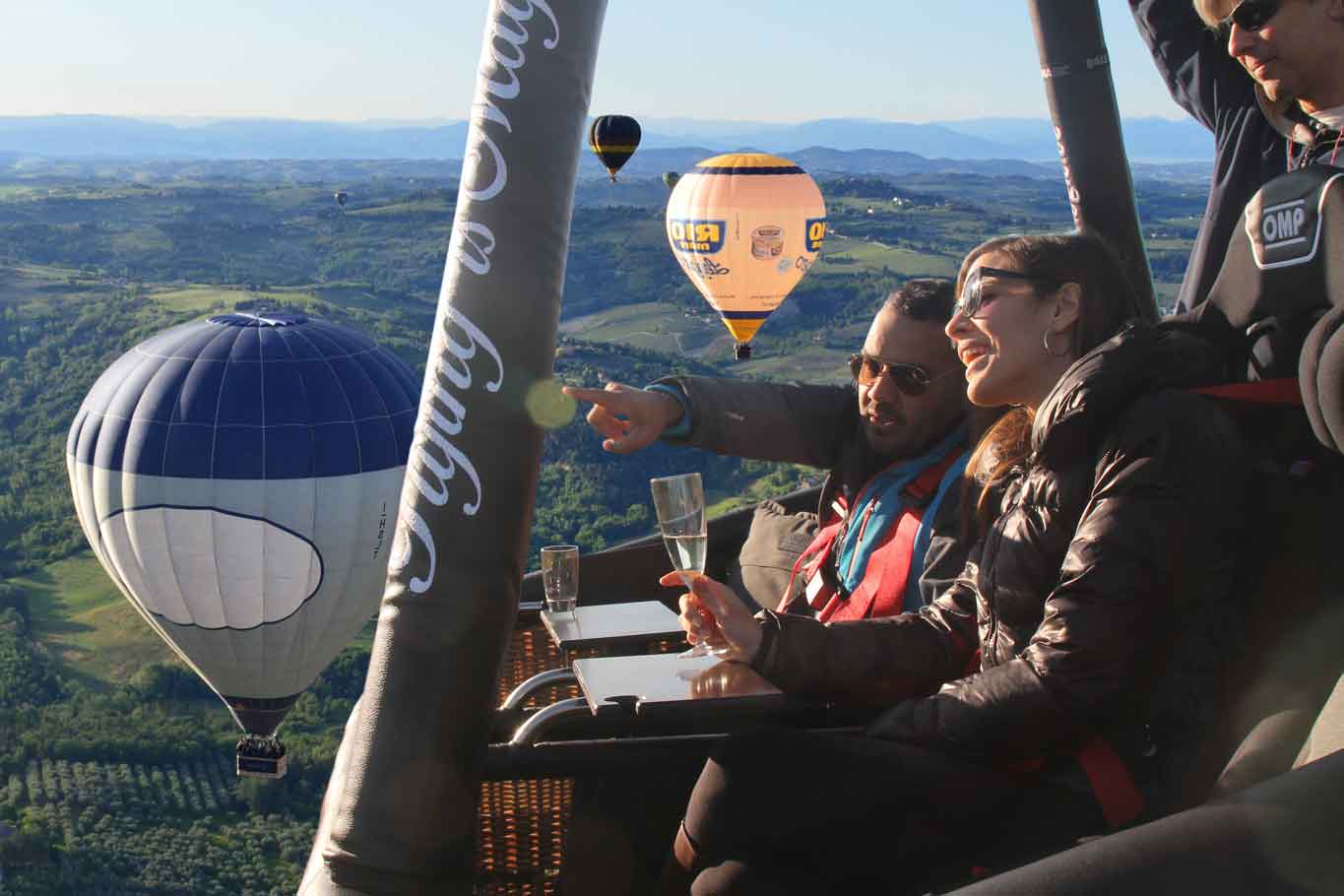 You may e-mail us with questions and special requests: tuscanyballooning@gmail.com or Mobile ph. (+39) 335 645 4036 tel. (+39) 055 824 9120