Come fly with us
Hot air Ballooning in Tuscany, Experience the magic of flight, a bird's eye view on Tuscany's vineyards, olive groves and ancient townships; There's nothing quite like flying in a hot air balloon over the Florentine Chianti hills!
Join us for a hot-air balloon ride over Tuscany, Chianti, Florence, Siena, Lucca, -to experience the timeless romantic beauty of Italy from a unique perspective. The Best things to do near Florence, your adventure in the tuscan countryside!
We fly in the early morning, every day weather permitting. Your balloon pilot and his crew will guide your flight, lifting off in the heart of the Chianti wine region, only 8 miles South of Firenze, bringing serenity and wonder,
"the experience-of-a-lifetime".
A paradise for photographers, the hot air balloon is a perfect platform for aerial photography.
After landing you will be served a Champagne Prosecco breakfast with local produce, the renowned Pecorino cheeses from "Fattoria Corzano e Paterno" and a light Olive oil tasting with Tuscan bread, the genuine taste of the Best of Tuscany.
A cross country drive back to the launch field in the chase vehicle will conclude your wonderful early morning excursion.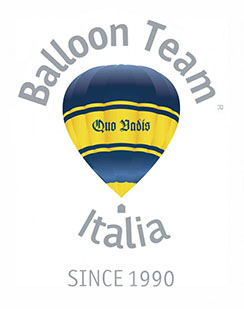 Flights
We offer different balloon rides:
The Standard Balloon flight with Traditional Prosecco breakfast after landing; This is the standard shared flight, usually 4 up to 6/8 people on board the balloon.
For those wishing a more Private and exclusive experience,
– "Privilege", Private flight with the balloon reserved exclusively for two people.
– "Private Group" for family and friends with the balloon basket reserved for up to 8 people, or more.
– "Large Group flight" Large groups for Corporate events, business Team building, Incentive activity or extended family and friends excursion; Several balloons takeoff together in formation for a spectacular event!
We operate a large fleet of balloons of various sizes carrying comfortably from 4, 5, 6, 8, 10 up to 18 passengers.
For further information please don't hesitate to send us a request:
Locations
Our main CHIANTI Base and launch field is located near the town San Casciano in Val di Pesa, a 25 minutes drive from the centre of Florence, strategically located along the main road to Siena. If convenient we can offer pickup and transfer by our professional driver with Mercedes van from any hotel in Florence to the balloons and back for a flat tariff.
From here we fly over the rolling hills of the renowned Chianti wine region, with its ancient castles and villages, famous vineyards and silver grey olive groves..
SIENA, On specific request we do also fly near Siena where we have several launch fields near the city.
COLLE Val d'Elsa, located in between the medieval towns of Monteriggioni, San Gimignano and Casole d'Elsa; from here we takeoff near Mensanello airfield.
LUCCA, For Special occasions and Private flights we fly also near Lucca; a charming jewel of a ancient tuscan walled town.
Balloon Team Italia operates from several other bases throughout Italy; for flights near Ferrara, Bologna, Milan, Crema, Turin, Barolo, Alba, Mondovi and from Lugano (Switzerland). Read more on the Locations page.  Or send us a Request.