Luxury Vista Flight with Champagne breakfast
Private Luxury balloon flight
Check Prices and Availability
Send us your request and we will get back to you shortly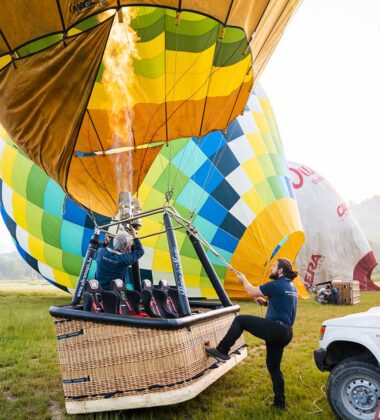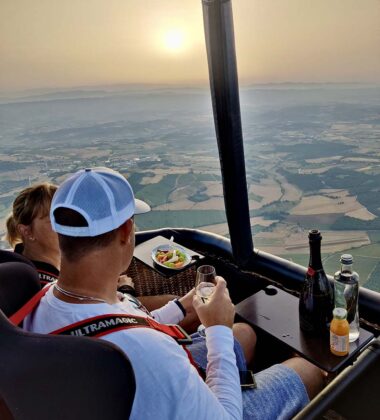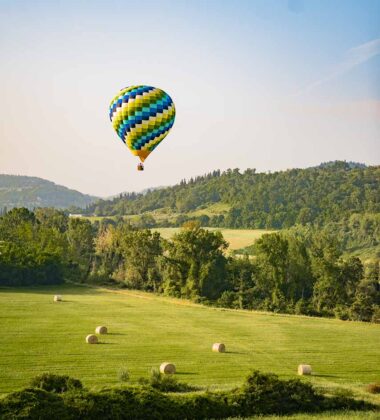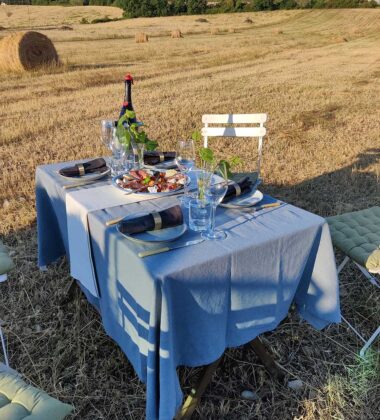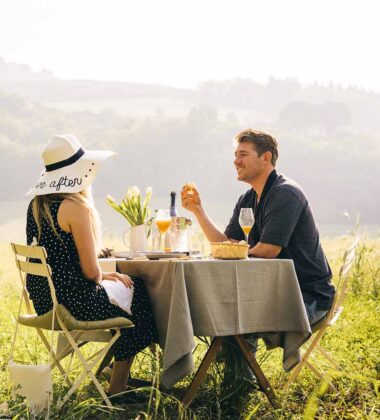 We are the first and only company in Italy operating hot-air balloon flights with the exclusive, luxuryVista basket, which is the only model in the world that allows seated hot air balloon flights. It is the ultimate basket with integrated luxury seating and in-flight service facilities. It has been comprehensively tested by Italian aviation authorities and is fully EASA Type Certified.
The Vista basket offers a unique experience with all passengers comfortably seated, soaking up the first rays of sunshine at dawn, whilst flying over a magnificent landscape, enjoying acold crisp glass of Champagne.
It provides luxury and comfort with maximum security and protection.
The Vista basket can accommodate from 2 to 4 people only.
Flights are once daily and only in the early morning, taking off from our Chianti base.
Passengers will be greeted on the take-off field and welcomed on board by our experienced pilot.
Once airborne, the balloon will fly for approximately one hour before starting the descent. On landing, you will be served our full Tuscany Ballooning Champagne Breakfast with a unique selection of local produce, a beautiful luxury picnic on the landing field.
This service includes pickup and drop-off from your accommodation in Florence city (or Siena) with private driver and Mercedes car or van.
For transfer from and to accommodation located outside Florence city, a supplement may apply. Please contact us for a detailed quote, providing number of passengers and your dates. We will get back to you shortly.
Private Luxury balloon flight